Perhaps you're thinking about putting your home on the market, and you have questions about the best return on investment home improvement projects to take on before you sell. Performing a few small renovations can help your home stand out on the market and lead to a faster and more lucrative sale. These practical tips will help you think about what projects can provide the highest return.
Minor Bathroom Remodel

Minor bathroom remodels tend to be inexpensive and easy to complete. They also have the potential to provide a significant return when you sell your home. There are several simple ways that you can upgrade your bathroom. Consider replacing the handles on your cabinets or drawers. Swap out your old faucet head and knobs for newer stainless steel options. If you want to go the extra mile, think about adding a rain-style shower head or installing heated towel racks that help your bathroom resemble what you might find at a luxurious spa.
Landscaping
It's easy to spend so much time focused on upgrading the interior of your home that you forget to think about ways that you can boost your curb appeal. Don't neglect the opportunity to improve your landscaping. First impressions are always important, especially when you are selling your home. Superior landscaping can enhance the perceived value of your home when buyers arrive for an in-person showing or when drivers notice the "for sale" sign in your front yard. If you don't have time to trim your shrubs or cut your grass yourself, consider hiring a landscaping company that can keep up with these tasks on a regular basis. You can also plant new flowers in your flower bed that provide extra color and texture to the front of your home. Make sure you don't have any overgrown trees or bushes that hide a significant portion of the front of your home. This won't help you catch buyers' eyes.
Minor Kitchen Remodel
Many prospective buyers want to see the kitchen first when they enter a new home. People spend a great deal of time in their kitchens preparing meals for family and hosting guests, and they want to know that the home contains a kitchen that is spacious and aesthetically pleasing. You can improve the quality of your kitchen without demolishing cabinets or significantly changing the layout. One of the easiest (and best) improvements you can make is to paint your cabinets a new color. This can make it appear as though you did a more extensive renovation. If you choose to add new paint to your cabinets, stick to neutral colors like white and beige. These colors will make your kitchen appear brighter, and they are easier to pair with a variety of different accent colors. Other homeowners will replace their existing appliances with newer models that are more energy-efficient. This will improve your ROI while also saving you money on your utility bills each month.
Attic Bedroom Conversion
One main reason why many people shop for new homes is that they have outgrown their old home. You can't always add space to your home, but you do have the option of converting your attic or basement into a space that is more functional. The room may even qualify as an ADU (Accessory Dwelling Unit) afterward, and you could rent out the space if you want to generate passive income.
Major Bathroom Remodel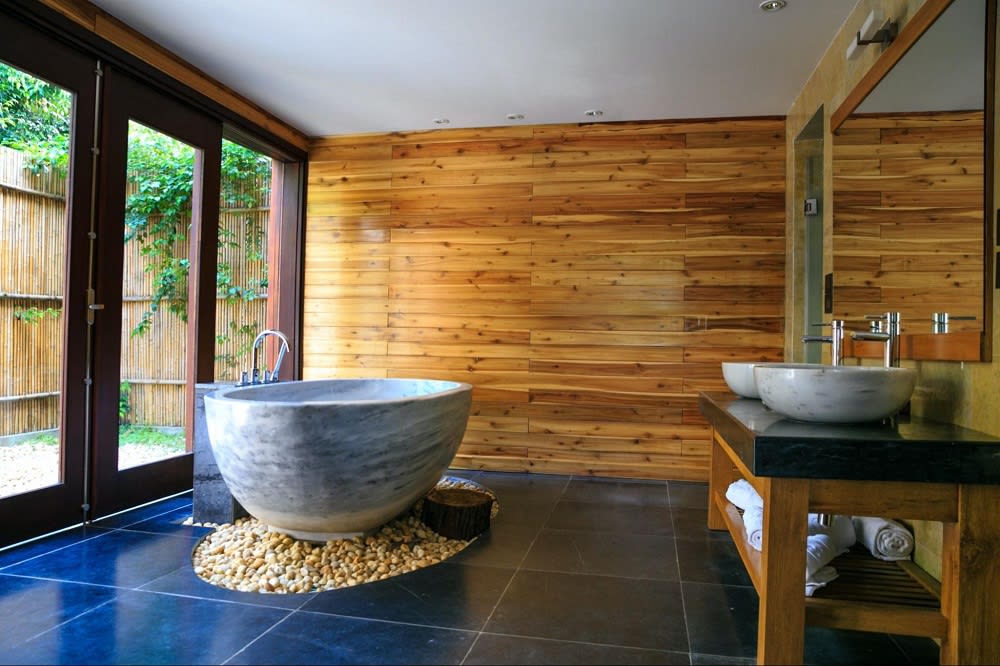 You already learned about the value of minor bathroom remodels, but perhaps you're interested in completing a more significant renovation in your bathroom. A major bathroom remodel may involve replacing cabinets, redoing electrical wiring, and altering the plumbing. You might also install new bathtubs, sinks, and showers along the way. Some homeowners will feel more comfortable finishing these types of tasks if they outsource the responsibility to an outside contractor. This will also give you peace of mind that all of your renovations will meet the proper city codes and ordinances.
Major Kitchen Remodel
A major kitchen remodel will likely impact the layout and appearance of your kitchen in a significant way. You'll probably demolish your current cabinets and replace them completely. You'll bring in new appliances, and you may even replace your current flooring. Like a major bathroom remodel, these may be tasks that you want to delegate to a professional contractor –– especially if the project will require you to alter your current plumbing or electrical systems.
Entry Door Replacement
Your entry door serves as the focal point for your home. It also secures your home and affects your overall energy efficiency and insulation. Perhaps you choose to replace your front door entirely, or maybe you're content to repaint your current front door with a brighter color. Many homeowners find that they can
make back around 90% of the cost
that they spend on these types of projects.
Replace Windows
Replacing your windows doesn't seem like it would make a major difference, but it can have a significant impact on your quality of life as well as the value of your home. It can improve your home's curb appeal while also enhancing your home's insulation. You'll end up spending less to cool your home during the warmer months and heat your home during the cooler months. You'll also hear less street noise, which can be nice if your street gets a lot of traffic.


Sophie Tsang
is one of the leading real estate experts in the entire Palo Alto area. She has first-hand knowledge about the best return on investment home improvement projects because of her past experience working with buyers and sellers. She is a seasoned negotiator with a no-nonsense marketing system that helps better position each of her clients for success. Reach out to Sophie if you have more questions about the best return on investment home improvement projects you can complete before you sell or if you're ready to take the next step toward putting your home on the market.