Silicon Valley Real Estate Market November 2021
Peace & Love to you and your loved ones during the holidays!

Real Estate market is noticeably slower than before the summer. We are back to a seasonal market that fewer and fewer listings come on the market this time of the year, till Spring 2022. Interest rates are slightly higher, and is forecasted to rise half a point next year and go up from there into 2023.
The rental market is becoming more stable. Lower rent units are taking longer to rent out due to the renter pool may be the ones struggling the most since Covid.
Increasing inflation: (source, Dr. Elliot Eisenberg)
As measured by the CPI, October inflation rose 6.2% Y-o-Y, the fastest pace since 1990 and the fifth month in a row above 5%. Similarly, core-inflation rose 4.6% Y-o-Y, its largest move since 1991. Inflation is rising rapidly because demand has fully recovered while supply hasn't, causing supply-chains to break down. With Christmas shopping upon us and solid employment growth feeding demand, inflation probably gets worse before it gets better.
Real Estate market is also a story of limited supply and bountiful demand. Inventory was much higher same time last year, while sales are higher this year. Looking forward to 2022, there is little reason to believe prices will go down. With interest rate increasing, it may soften the lower end market with most purchases heavily financed.
If there is anything real estate I can be a resource or assistance, please contact me.
The following are stats for the last 13 months:
Santa Clara County: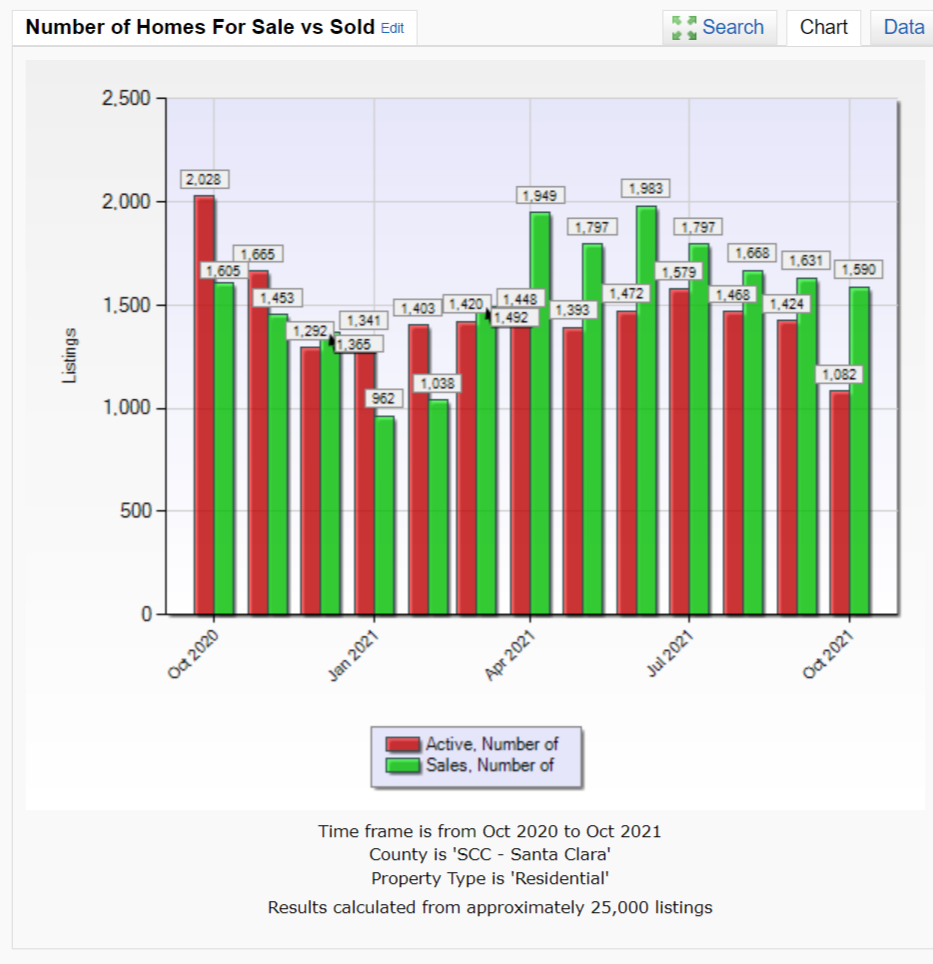 San Mateo County: