Known as the birthplace of Silicon Valley, Palo Alto's thriving economic sector also includes a cherished offering of prime amenities. The residents living in this desirable city have cultivated an exciting culinary scene. From Mediterranean cuisine to Latin dishes and classic fine dining, Palo Alto has it all. Be sure to try out these five best restaurants in Palo Alto.
1. Evvia
420 Emerson Street
Palo Alto, CA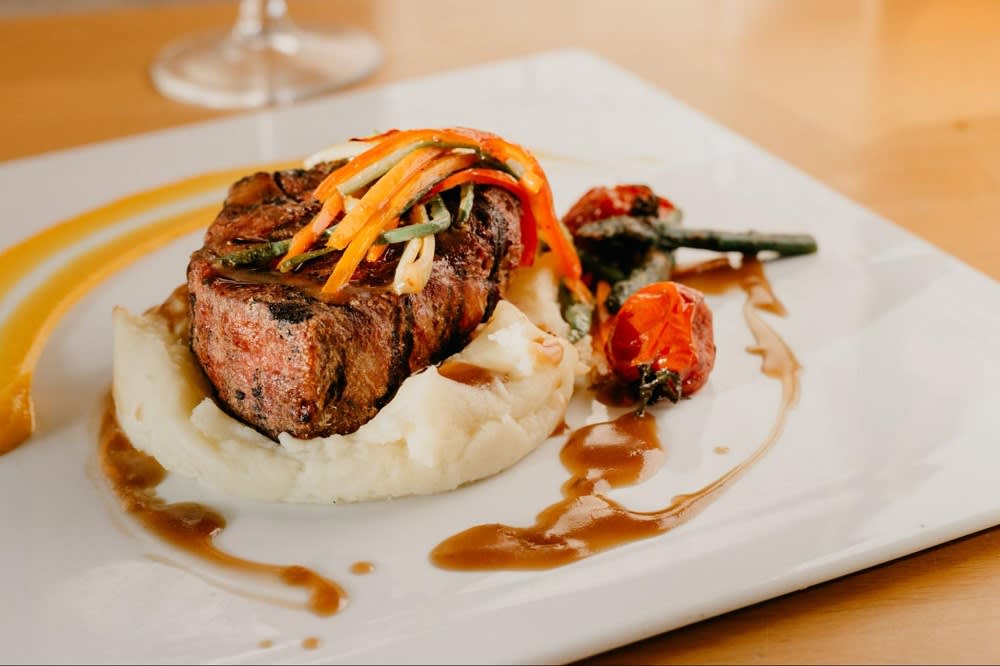 For an unbeatable fine dining experience with a Mediterranean twist, Evvia is a community favorite. Guests who walk through the front doors immediately sense a warmth and charm distinct to Greece. This restaurant is driven by
philoxenia
, a concept of Greek hospitality. Feel like a long-time friend while enjoying Hellenic flavors sourced with Palo Alto's fresh produce. Diners can sit inside next to the rustic fireplace. Or reserve a table on the back patio to enjoy lunch and dinner.
Lunch appetizers are wide and varied, imitating a Greek spread "fit for the Gods." Order the lamb riblets, grilled in fragrant mesquite and topped with lemon and oregano. Main entrees include dishes like the dry-aged ribeye coupled with roasted potatoes and horta. The dinner menu offers even more delicacies. Try out the traditional grilled octopus fresh from the sea. Keep the seafood theme going with the grilled salmon filet paired with a lemon potato puree.
2. Sundance The Steakhouse
1921 El Camino Real
Palo Alto, CA
Sundance The Steakhouse provides Palo Alto with legendary dining. It regularly earns top honors from food and wine critics for its prime-grade beef dishes and wine list. This steakhouse's vision is a family operation, first starting as the Sundance Mine Company in 1974. Since then, it has thrived throughout its five decades of business. Guests who dine in can view the steakhouse's collection of sports memorabilia, which is one of the finest statewide.

Stop by for a happy hour for the best cocktails and appetizers in the area. Pair their famous Lemon Drop with oysters on the half shell. Dinner guests can take their time perusing the full wine list, which is a regular winner of the Award of Excellence. Dinner appetizers include the sauteed sea scallops, their tender meat marinated with white wine and butter. Their award-winning clam chowder is a must-try. The steak selection shines with the prime rib that's slow-roasted for eight hours.
3. Tamarine
546 University Avenue
Palo Alto, CA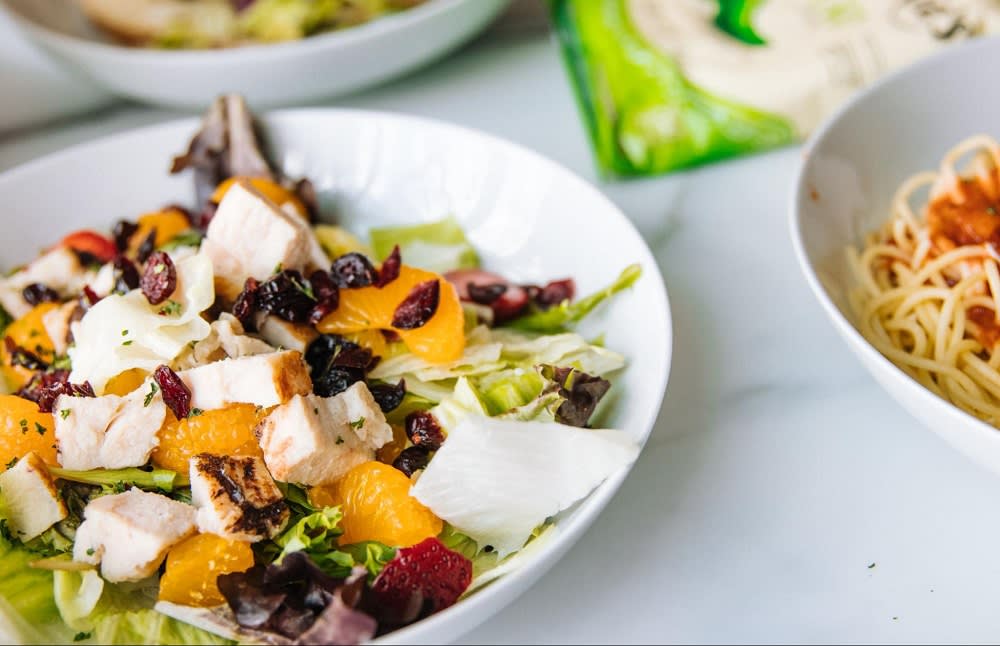 There are plenty of restaurants in Palo Alto you don't want to miss, and Tamarine is definitely one of them. Tamarine offers up a sophisticated Vietnamese menu showcasing the flavors of China, Cambodia, Laos, Thailand, and France. With California's abundance of produce, this restaurant can provide a complete tour of all flavors. The indoor dining experience is complete with its casually elegant design. Diners are surrounded by a modern art collection featuring artists from Vietnam. Guests can also sit at the stylish bar or join the conversation at communal tables.
Their generous menu features a range of starters, salads, soups, noodles, and main entrees. Get a sampling of the restaurant's flavors with the Tamarine Taste. This shareable appetizer includes fragrant tea leaf beef, taro root rolls, sweet papaya salad, and shrimp and pork spring rolls. For a main course, try the lemongrass sea bass. Its mild flavor is served with a side of mango-cilantro glass noodle salad. A range of vegetable sides and rice are also available to order.
4. Dinah's Poolside Restaurant
4261 El Camino Real
Palo Alto, CA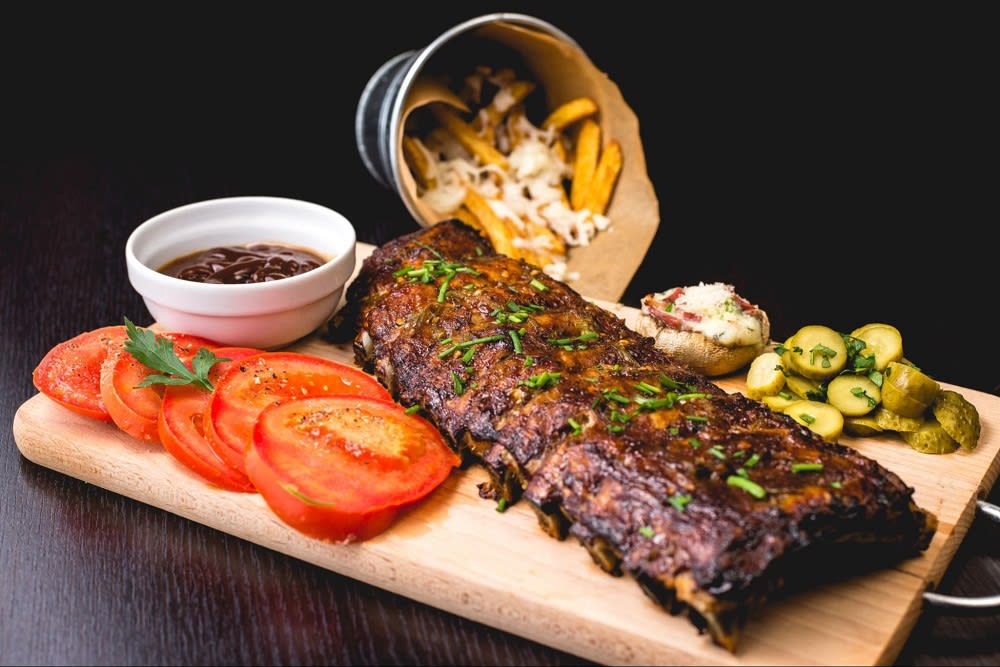 Some of the best restaurants in Palo Alto can be found at great hotels. Dinah's Poolside Restaurant, located at Dinah's Garden Hotel, offers a luxury and sophisticated experience. Visit for any meal of the day to enjoy its farm-to-table dishes. This intimate restaurant overlooks the hotel's pool, which is bordered by floor-to-ceiling windows. Weekend guests can enjoy local choices, while dinner guests have access to a range of local craft beers and elevated entrees.
The breakfast and lunch menu features morning classics like corned beef hash and eggs. This hearty meal fuels brunch goers with its generous portions. Or try more savory dishes like the baby back ribs smothered in Dinah's barbecue sauce. Lunch options include the wagyu burger, an elevated classic served on a sesame bun. The dinner menu wow guests. Keep it casual with the truffle fries, a perfect mesh of rich and salty flavors. The seafood risotto offers paella flavors with its saffron, chorizo, and samplings of the sea.
5. Reposado
236 Hamilton Avenue
Palo Alto, CA
Open Monday through Thursday, Reposado's menu features bold and flavorful Latin dishes. Guests have a range of indoor seating options, including a larger main dining room and an intimate Chef's table. Watch skilled professionals prepare your dish in a glass-enclosed exhibition kitchen. Guests can also reserve a private room outfitted with a full bar. This upscale restaurant invites guests in with its wooden vaulted ceilings and intimate, low-lit interior.

Start off a dinner with gorditas con langosta. The crispy masa base is filled with black beans, lobster meat, and cheese. The chile sauce bites through the creamy flavors, while the pickled onion adds an extra tang. Entrees feature a range of traditional plates. The carne a la tampiqueña is an adobo hanger steak served with creamy mole enchilada. The side of corn and grilled onion give it an extra crunch. Dessert includes sweet and zesty tres leches and homemade ice cream.
Ready to dine in Palo Alto?
The restaurants in Palo Alto don't disappoint. These upscale options feature global cuisine. Many of the restaurants above have won numerous accolades for their menus and beverage lists. Stop by Evvia for a taste of authentic Vietnamese. Or enjoy traditional American fine dining at Sundance The Steakhouse. When deciding if Palo Alto is for you, a local agent can provide you with information about the locale. If you're ready to start your home search, contact experienced agent Palo Alto real estate agent, Sophie Tsang to guide you through the process.
If you already know all of the wonders that Palo Alto has to offer and you're just looking to upgrade, our article on Selling a Home in Palo Alto may help.