Silicon Valley Real Estate Market January 2023
Interest rates came down a bit from the peak last year. Though over the holidays, activity level was low partially due to the seasons. And the higher interest rates further discouraged buyers pulling triggers. Every day, more homes going off market without selling. Some properties went into the rental market. Some properties may come back in the Spring. Some may not come back for a few years. Sellers are considering their plan B or C.
Since New Year's eve, the bay area has been drenched in waves of rain storms. With the torrential rain, properties that changed hands a few months ago may be having issues that previously unknown. There were properties active on the market having weeping walls. It's a good time for buyers to see the properties at its worst. For sellers, there are additional repairs and items to disclose.
As home owners, it'd be a good idea to check with your insurance company and understand what's covered and what's not. Most insurance policies do not cover flood unless you bought flood insurance specifically. Water is a tricky thing, it can introduce a whole hosts of issues into a home. Water saturating grounds after years of drought can also introduce cracks showing up inside of a home due to different level of ground settling. Water also has loosen tree roots. If there are large trees near your home, check with your city or local arborists for any preventive actions.
Below is the NAR (National Association of Realtors) forecast for 2023 and 2024 again. And the median home prices from 2019 to 2022 for the bay area 2 counties.
The stats of last 13 months shows the market slowed down since rates went up. There were more homes on the market than homes sold each month since May, June last year. It's expected the market will be active again after the rain storms pass.
Anything Real Estate related, please contact me, would be happy to help.
Happy the Year of Rabbit!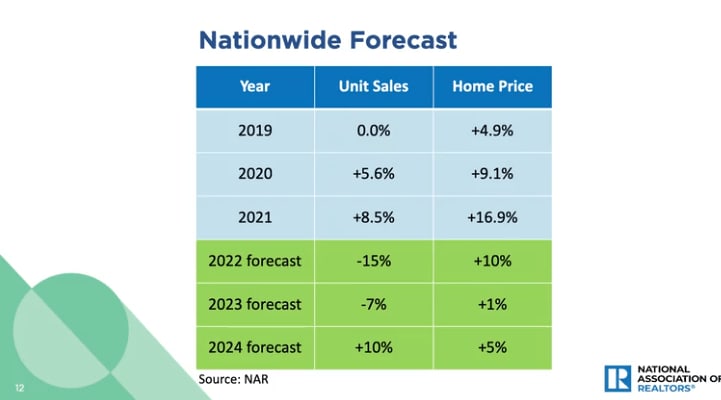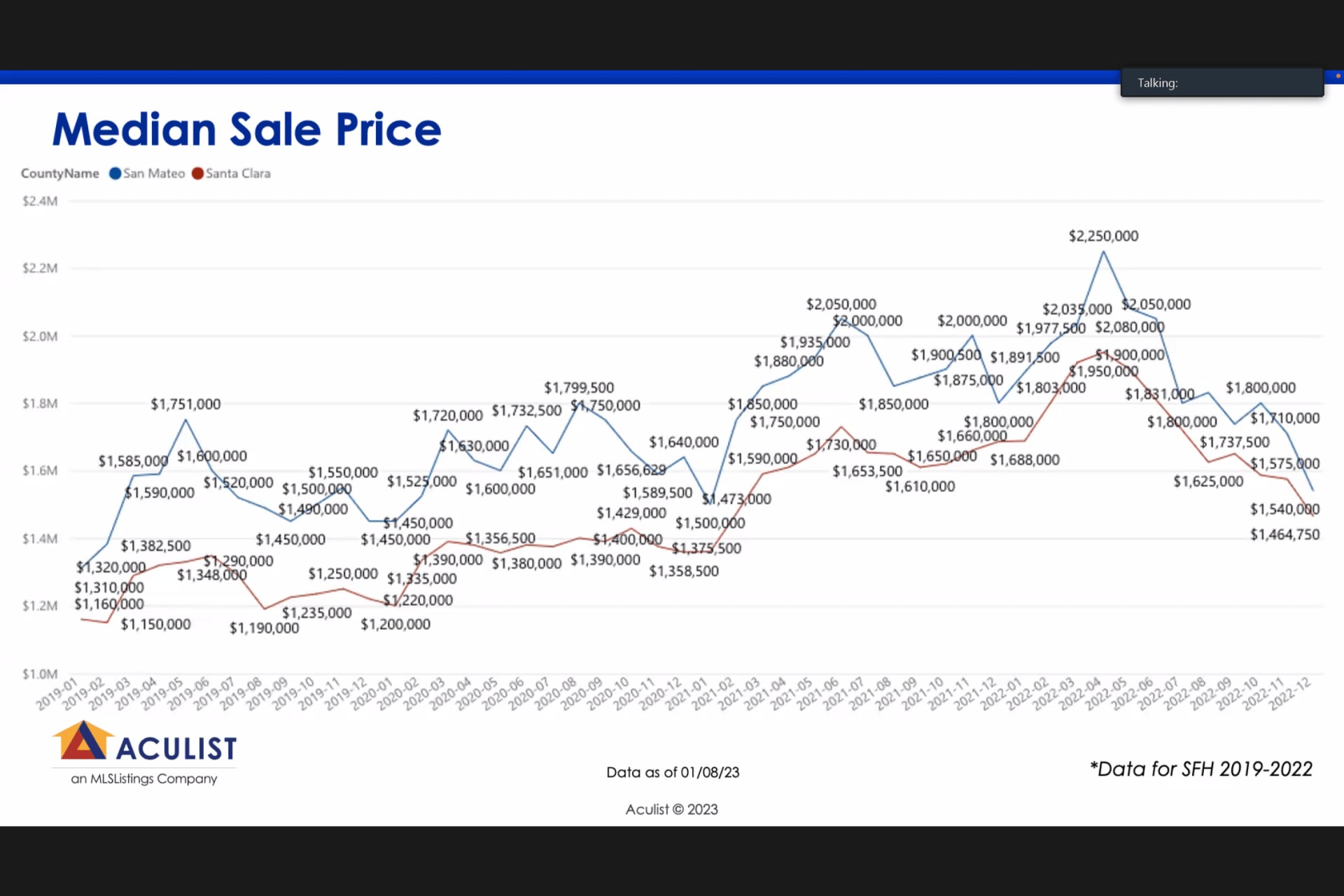 Santa Clara County
last 13 months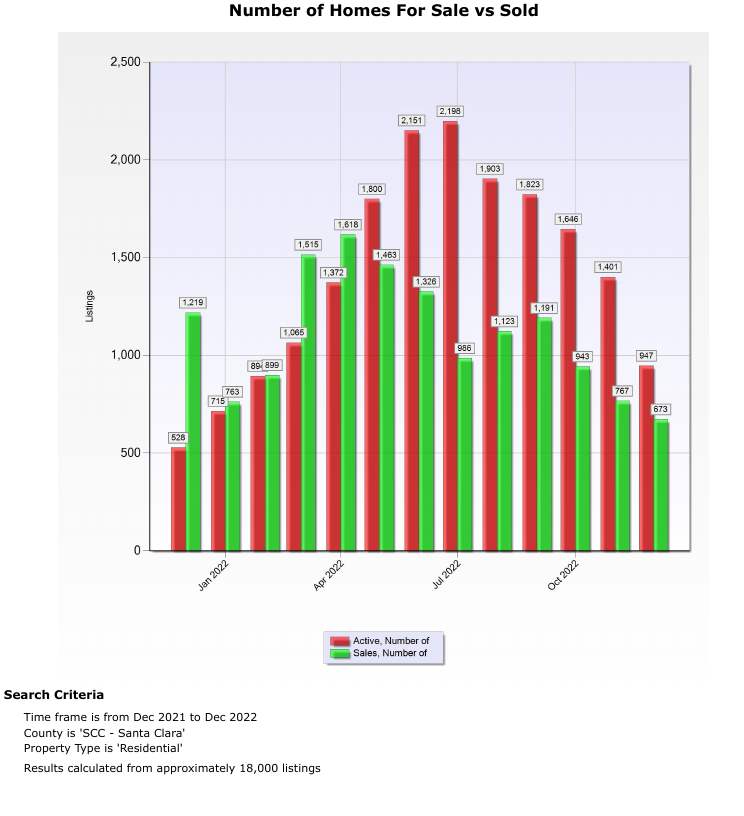 San Mateo County
last 13 month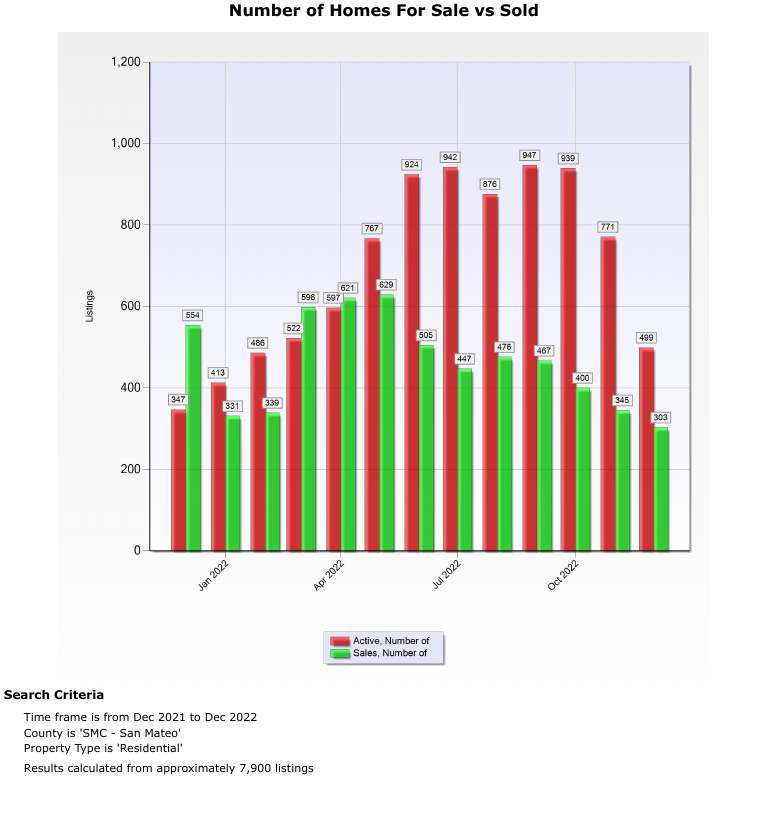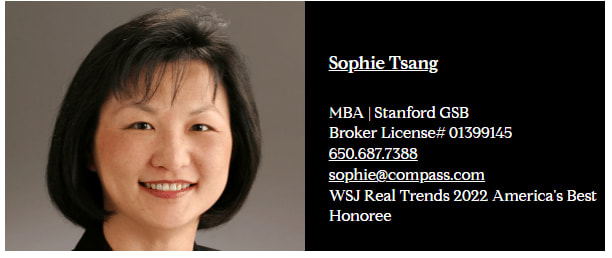 Maximize the value of your home with Compass Concierge.
Compass is a real estate broker licensed by the State of California operating under multiple entities. License Numbers 01991628, 1527235, 1527365, 1356742, 1443761, 1997075, 1935359, 1961027, 1842987, 1869607, 1866771, 1527205, 1079009, 1272467. All material presented herein is intended for informational purposes only and is compiled from sources deemed reliable but has not been verified. Changes in price, condition, sale or withdrawal may be made without notice. No statement is made as to accuracy of any description. All measurements and square footage are approximate. Equal Housing Opportunity. Photos may be virtually staged or digitally enhanced and may not reflect actual property conditions.