Silicon Valley Real Estate Market March 2023
The root cause of Silicon Valley Bank failure was they held long duration mortgage back securities so they could offer higher than market interest rates to attract deposits from local companies. (Summarized by Michael Yoshikami of Destination Wealth Management) This is a normal practice except there was little risk management in place with SVB. Deposits went down since the market slowed down last year as companies cut back, at the same time large withdraws happened and pushed SVB into a corner.
According to Yoshikami, this is the not the same situation as 2008. The similarity ends at liquidity crunch. The difference is there were a thousand banks in 2008 hitting the walls, now just a handful of them.

Some industry watchers label the current situation as short term disruptive, but long term insignificant.
With that said, consumer confidence has been impacted. There are buyers pausing on purchases, there are sellers wondering if they should delay selling their homes. Nonetheless, open house traffic has been healthy.
In 2022, California had a net loss of 100,000 people. It's a concerning trend, but not a crisis. Still California passed Germany as the 4th largest economy in the world. The residential property market has been very active since January, multiple offers are back. The commercial property market has been strong. Big tech companies are leasing/acquiring more office space. The Industrial and Warehouse markets remain active, vacancies are well below pre-covid levels.
(Source: Larry Stone, Santa Clara County Assessor)
Below are median sale price for the two counties since 2020. Also stats for the last 13 months.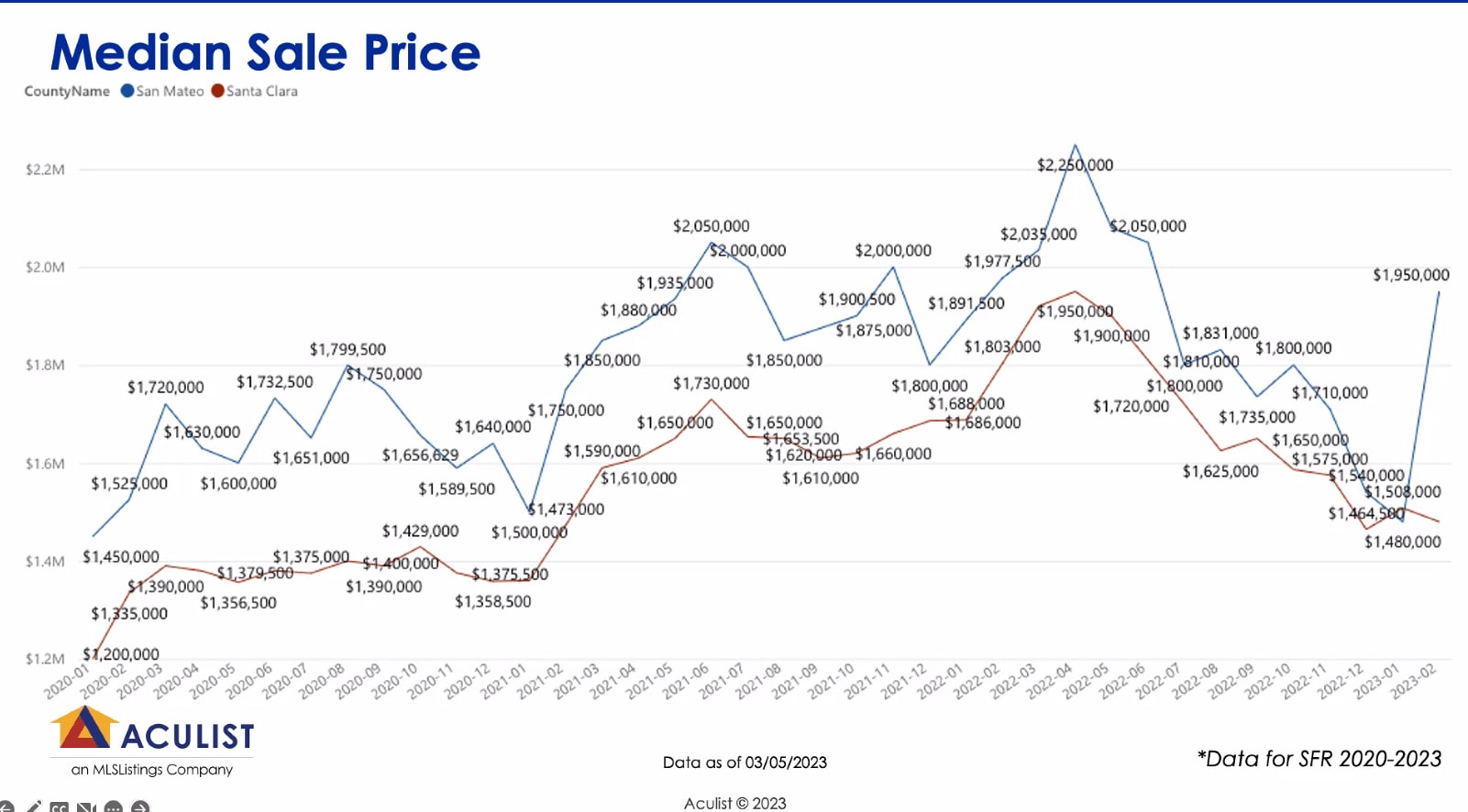 Santa Clara County
last 13 months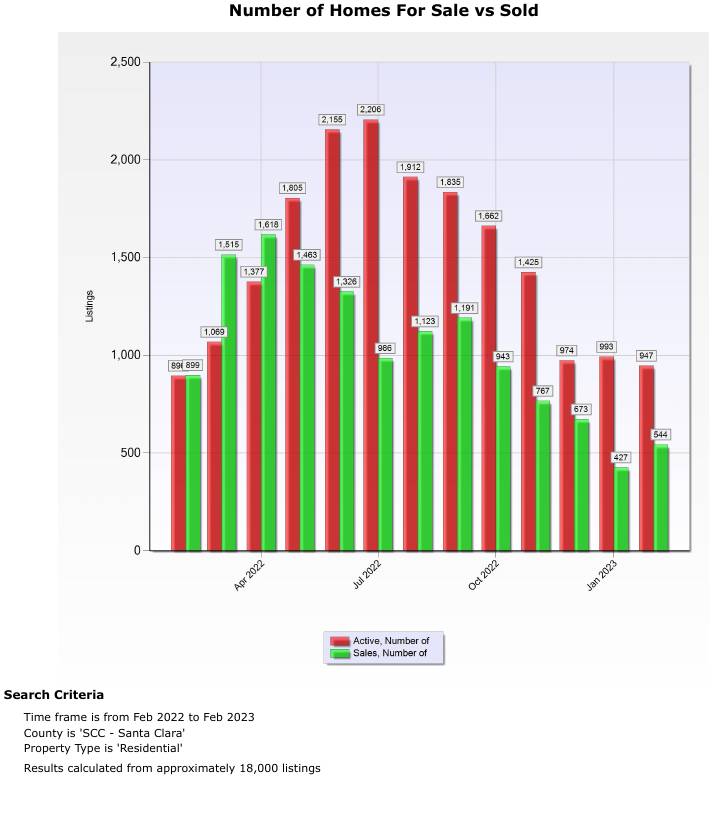 San Mateo County
last 13 month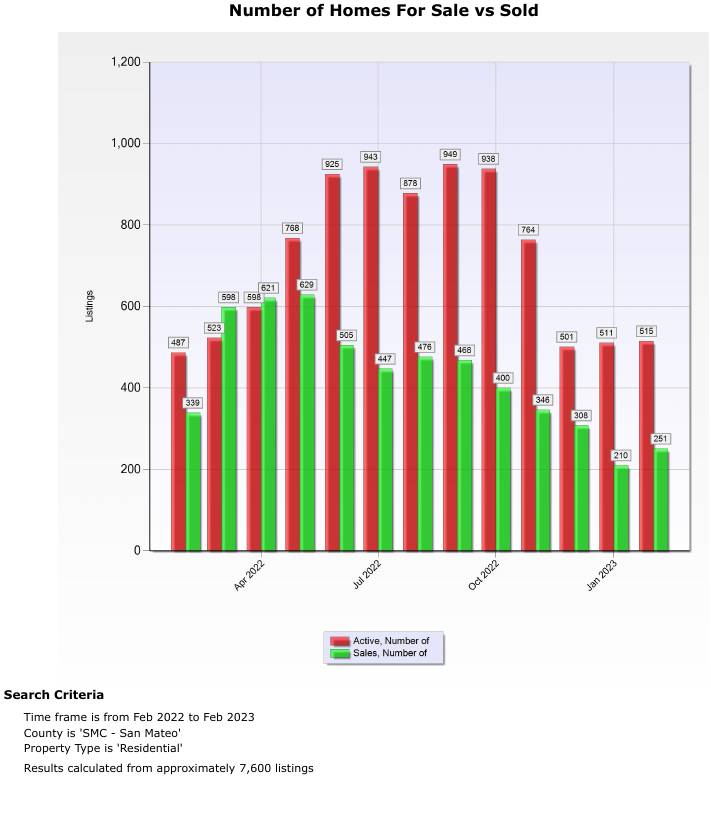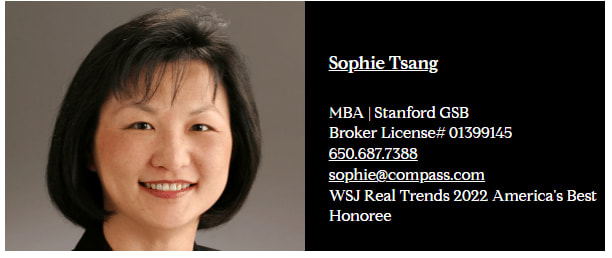 Maximize the value of your home with Compass Concierge.
© Compass 2022 ¦ All Rights Reserved by Compass ¦ Made in NYC
Compass is a real estate broker licensed by the State of California operating under multiple entities. License Numbers 01991628, 1527235, 1527365, 1356742, 1443761, 1997075, 1935359, 1961027, 1842987, 1869607, 1866771, 1527205, 1079009, 1272467. All material presented herein is intended for informational purposes only and is compiled from sources deemed reliable but has not been verified. Changes in price, condition, sale or withdrawal may be made without notice. No statement is made as to accuracy of any description. All measurements and square footage are approximate. Equal Housing Opportunity. Photos may be virtually staged or digitally enhanced and may not reflect actual property conditions.